[et_pb_section fb_built="1″ fullwidth="on" _builder_version="3.22″][et_pb_fullwidth_header title="Facilitator Details" text_orientation="center" _builder_version="4.0.6″ background_color="rgba(255, 255, 255, 0)" hover_enabled="0″ button_one_text_size__hover_enabled="off" button_two_text_size__hover_enabled="off" button_one_text_color__hover_enabled="off" button_two_text_color__hover_enabled="off" button_one_border_width__hover_enabled="off" button_two_border_width__hover_enabled="off" button_one_border_color__hover_enabled="off" button_two_border_color__hover_enabled="off" button_one_border_radius__hover_enabled="off" button_two_border_radius__hover_enabled="off" button_one_letter_spacing__hover_enabled="off" button_two_letter_spacing__hover_enabled="off" button_one_bg_color__hover_enabled="off" button_two_bg_color__hover_enabled="off"][/et_pb_fullwidth_header][/et_pb_section][et_pb_section fb_built="1″ _builder_version="3.22″][et_pb_row column_structure="1_4,3_4″ _builder_version="3.25″ background_size="initial" background_position="top_left" background_repeat="repeat"][et_pb_column type="1_4″ _builder_version="3.25″ custom_padding="|||" custom_padding__hover="|||"][et_pb_cta title="Become a Facilitator" button_url="/workshop/becoming-a-lean-change-agent-facilitator/" button_text="More Details" _builder_version="4.0.6″ link_option_url="/workshop/becoming-a-lean-change-agent-facilitator/"]
Facilitators get a complete workshop management solution, private community, monthly hangouts and personal support from Lean Change Management author Jason Little.
[/et_pb_cta][/et_pb_column][et_pb_column type="3_4″ _builder_version="3.25″ custom_padding="|||" custom_padding__hover="|||"][et_pb_text _builder_version="3.27.4″]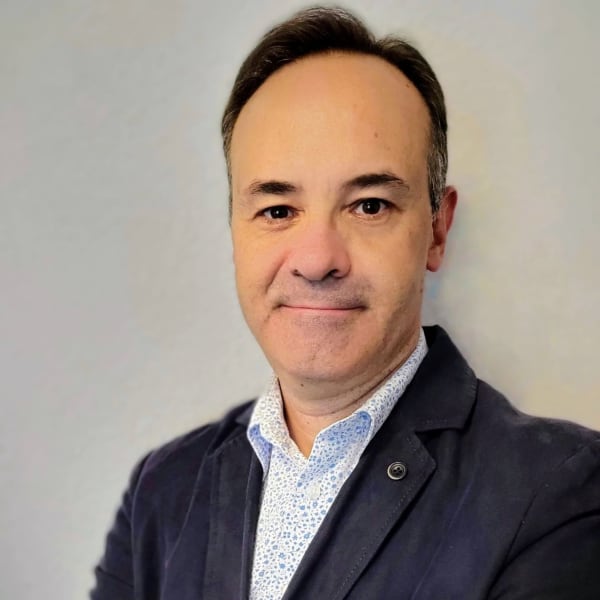 Rating for public events
based on 6 evaluations
Rating for private events
based on 9 evaluations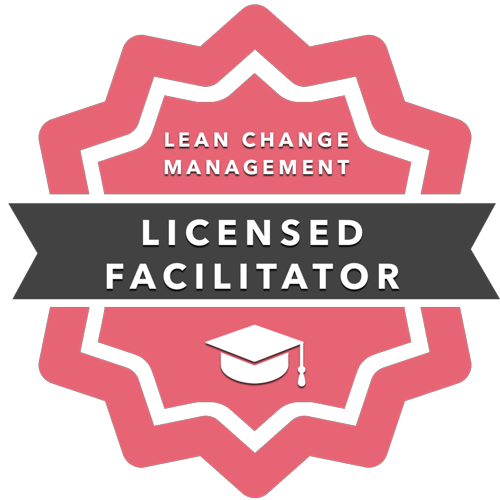 "Those who are not dissatisfied will never progress" - Shigeo Shingo
In a world incessantly chasing operational excellence and seamless change, embark upon a transformative journey led by a distinguished Lean Change Trainer and Lean Coach, uniquely positioned as the sole Sempai in Spain under the esteemed mentorship of Toyota's Sensei, Ritsuo Shingo who guided him in TPS Leadership, Kaizen, and Gemba Walks, turning them into his core competencies.
Experience the unparalleled advantage of insights refined by direct guidance from a global icon of Lean methodologies. As a committed architect of change, my mission extends beyond traditional boundaries, dedicated to instilling a pervasive culture of continuous improvement and ineffable efficiency within your esteemed organization.
With over 30 years of experience, Primi Cachero began working with Lean in 2006 and Agile in 2009. He has promoted a radical organizational evolution in sectors such as Aerospace, Military, Banking, Governments and Institutions, Retail, Sports, Energy, Automotive, Health, Telecommunications, Insurance, Postal Services, and Infrastructures, achieving successes and a great reputation.
Now you have the opportunity to experience the unparalleled advantage of Lean perspectives, with a committed change agent, whose mission extends beyond traditional boundaries. Primi Cachero is dedicated to instilling a leadership of continuous improvement, thereby guaranteeing sustainable growth and an unmatched competitive advantage.
Based on the experience lived with Ritsuo Shingo, Primi Cachero is guided by three principles in his personal and professional life:
• Go and observe from the gemba (Genchi Genbutsu)
• Show your back (Senekawo Miseru)
• Never give up!
How can Primi Cachero help you at all levels of the gemba?
• Guiding individuals in organizations through Lean Change to understand, co-create, and make continuous change a reality for evolution
• Inspiring organizational leaders through TPS Leadership to transition from Continuous Appearance to Continuous Improvement
• Helping to operationalize strategies through methods, tools, and frameworks such as Scrum@Scale, Nexus, Scrum, Kanban Method, ESP, unFIX & Lean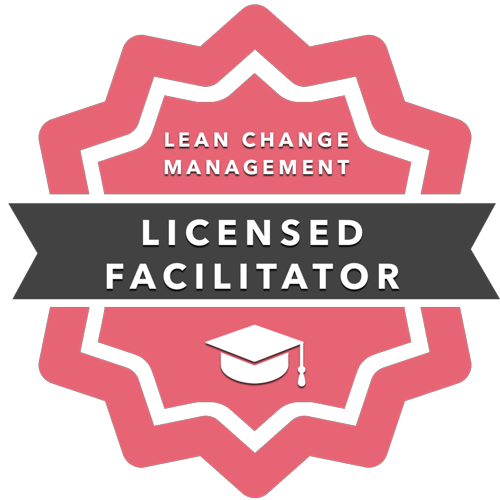 Rating for public events
based on 6 evaluations
Rating for private events
based on 9 evaluations
[/et_pb_text][/et_pb_column][/et_pb_row][/et_pb_section]
(Visited 106 times, 1 visits today)